Align with realistic characters as they embrace Twenty-first Century diversity; step into the shoes of a crippled foster child who has a deep, dark secret; learn how to format your manuscript into a publishable book; enjoy an amusing sandlot baseball game, an unexpected confrontation and a revelation that gives a poor, abused girl hope.
Treat yourself to a BOOK
OR
GIFT ONE TO A FRIEND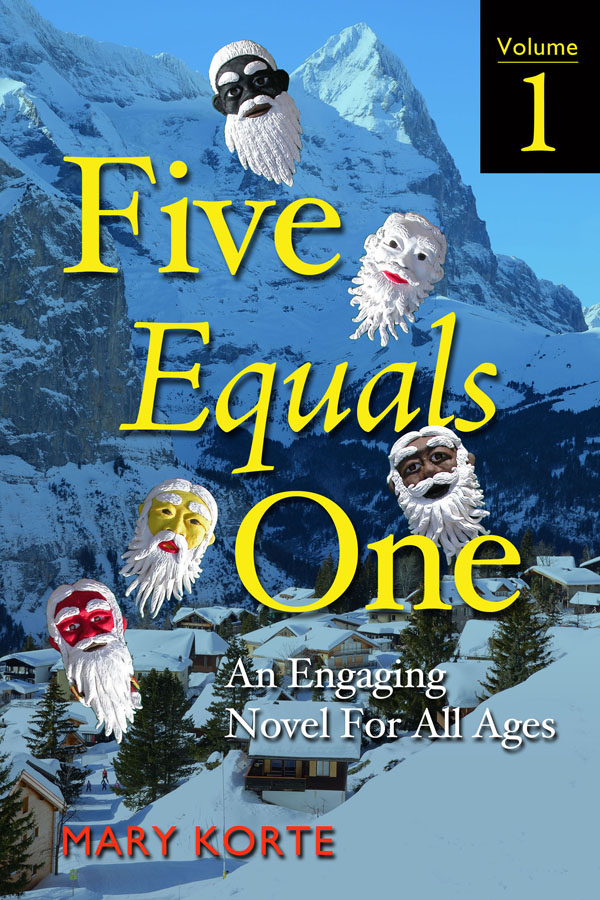 Stubborness Cements His Intent.
"Nobody knows and nobody is going to know either." This mentality has worked for Santa since the day he placated his father, saying, "Yes, Poppa, I'll keep it secret forever." Years pass. Not a soul outside the Region guesses his secret and no on in his homeland snitches.
This year's Blessing Day (November first) brings many surprises—and disasters. Caught up in his favorite daydream, Santa dismisses the signs of impending doom. Little does he suspect Mother Nature's vengeance. Her "snowball" surprise puts his fate in his wife Mitzi's hands. How she handles his ensuing problems is disclosed in Volume 2.
<<><><>>
". . . A LIGHTHEARTED North Pole fantasy with some darker undertones." — Kirkus Reviews 
"CAPTIVATING from beginning to end . . ." — Dianne Wilson, M.Ed., Educator K-8, Detroit, MI
"I'VE READ BOOKS of all genre, but never one like this." — Claudia Sherrill, MBS, MSIM, Editing Consultant, Sun City West, AZ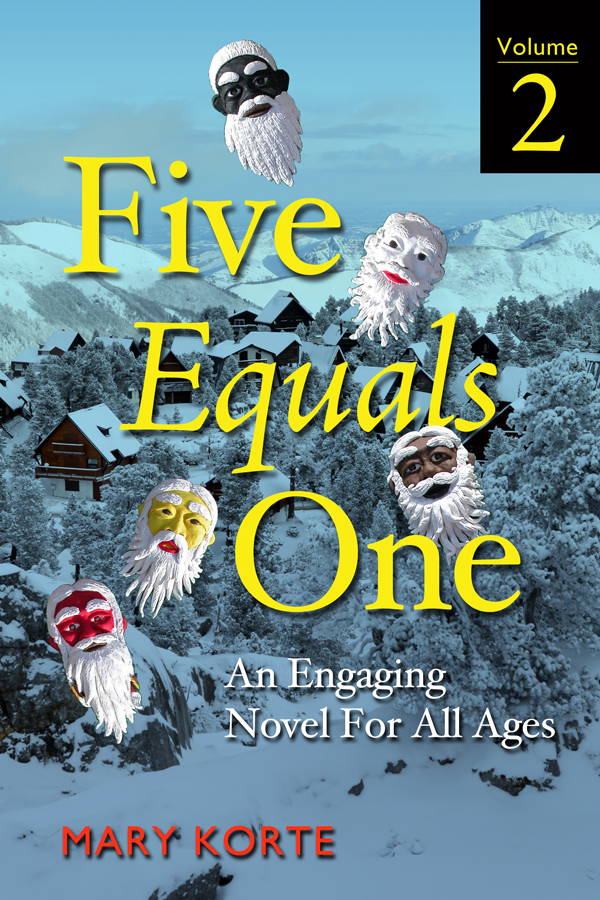 In Her Darkest Hour . . .
MITZI, FEELING RESPONSIBLE for her husband's ensuing troubles, sets out to fix him. Despite being forewarned of possible failure, she plows ahead. Overreacting, misusing her authority, she finds herself in one pickle stew after another. Still, nothing deters her.
To help Santa, she needs help. But she has alienated everyone around her. IN HER DARKEST HOUR she turns to the only other person who knows about Santa's problem. Together they come up with a solution. But, if she can't regain the trust of everyone she's alienated, it's of no avail.
Later, Santa, as a Santa Claus helper in Seattle, meets his match in stubbornness—Sam Toddle, an eccentric reporter.
One night, under the watchful eye of this reporter, an unusual request by a guilt-ridden mother magically lifts one problem off his shoulders but sets him spinning when he realizes he can't produce what she wants. Who saves his neck?
<<><><>>
"AN ENGAGING STORY about a woman, her husband and a cast of characters that would make Dickens proud."  — Loren Steinhauer, Ph.D., Plasma Physicist/Research Consultant, Bothell, WA"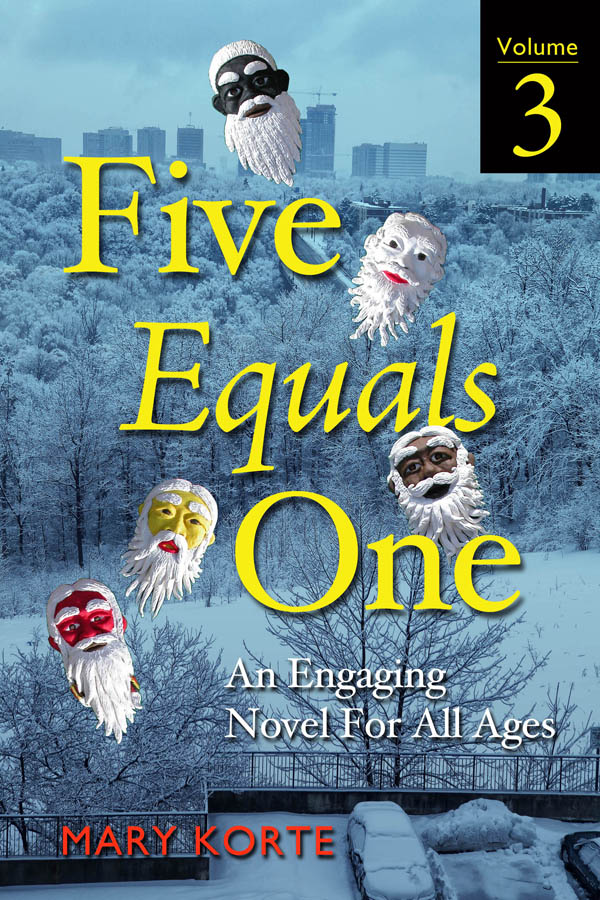 Does Anyone Let the Cat Out of the Bag?
TRICKERY and DRAMA are set in motion as a child's needs and the stability of a family hang in the balance. 
Santa and Sam Toddle, the snoopy reporter, match wits; plus, a mystery man enters the mix. Who is he? And that guilt-ridden parent—why is she sneaking around? What is she up to? And who's playing matchmaker? 
Back home after the Holidays, cozying up in his favorite chair, Santa, about to watch a lively football game, is distracted by a knock at the door.
"Privacy? You want privacy away from here? Why?"
Is Santa's secret safe for another year? The answer will surprise you.
<<><><>>
" . . . HUMOROUSLY CONFRONTS us with an unconscious ideology of racism without lecturing or judging." — Janice M. DeLange, Ph.D., psychotherapist/Social Work professor [UW, WMU and GVSU], Grand Rapids, MI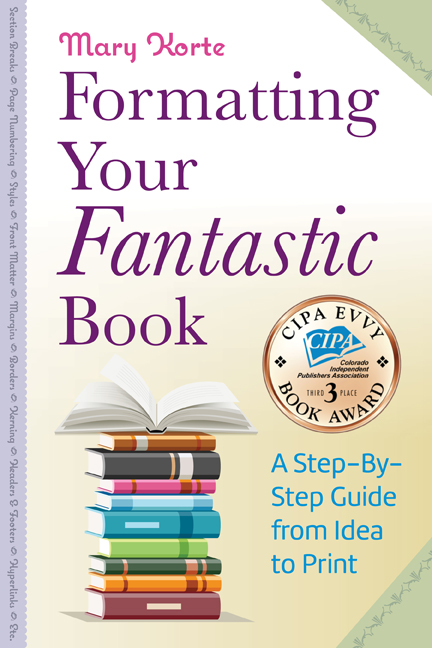 2018 CIPA Evvy Finalist Award
FORMATTING—The Necessary Step Between Writing and Self-Publishing.
After completing a manuscript, many authors have little knowledge of what the next step—FORMATTING—involves. If you want to self-publish, this easy-to-follow award-winning tutorial provides all the As to Zs necessary for formatting a fantastic-looking book. Its many hints and problem-solving technique are easy to follow and the technical jargon is well explained.
<<><><>>
"DON'T NUMBER YOUR PAGES until you've finished everything else." That advice, and many other helpful suggestions in Formatting Your Fantastic Book, saved me hours of frustration. — Carol Strazer, author of Barbed Wire and Daisies, Mountain Smiles and Tears (recipient of two 2018 Colorado Independent Publishers Association EVVY awards), and editor/contributor of Mountain Reflections.
Crippled, Angst Ridden . . .
Time travel back to the 1930s, 40s and 50s. Accompany Forrest as he shares tales and woes of growing up in foster care.
Crippled and a behavioral challenge, many foster families gave up on him.  Enduring many surgical corrections, he spent a good share of his youth in the hospital . . . alone.  At age 9 he found stability with the Fullers, a farm family barely eking out a living in a land too cold to produce much.
As he matures, Forrest learns to stand up for himself, to hold welfare to its promise and to use his ingenuity to save many a day. He also has a dark secret.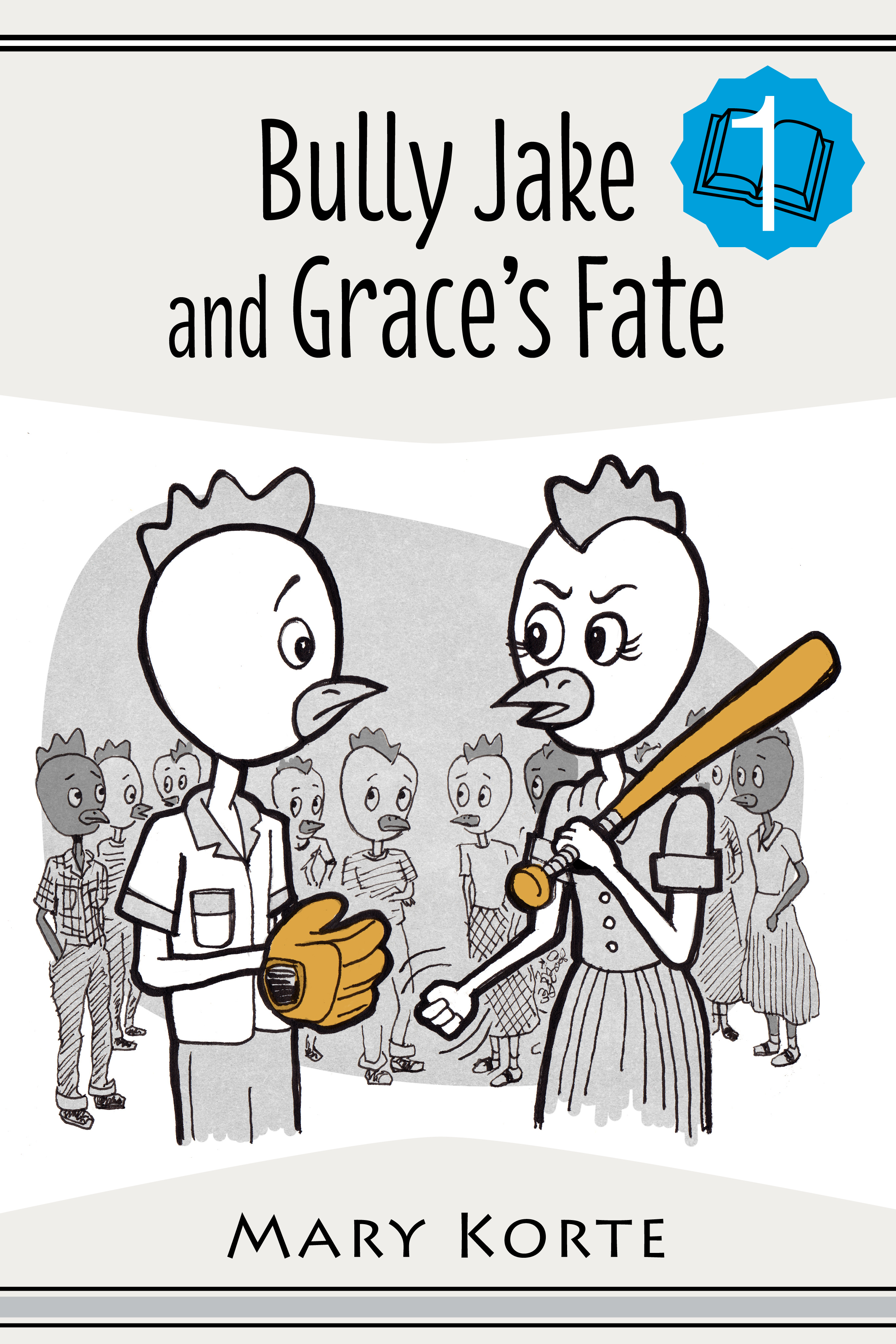 IN-SCHOOL HOOKEY IS THE SCENE . . .
IF YOU'RE A KID who hates to read, guess what! Most of the pages in Korte's rhyming parodies contain less than 50 words. And many of those words literally dance across the pages. And what a baseball game! It's not only boys against the girls; it's bully against victim.
After being influenced by Dr. Seuss (who wrote stories in rhyme to encourage young children to develop a yen for reading), Korte asked herself, "Why not do the same for middle-school youth?" Thus, her mind took off in that direction. She produced three rhyming parodies. Two showcase a class off misbehaving sixth and seventh graders. (There were no middle schools in the 50s.) The third parody takes readers on one poor, abused girl's journey as she struggles to overcome obstacles to "make it in life". 
<<><><>>
"KORTE'S RHYMING PARODIES are, in my opinion, inspiring stories to which middle-grade students can relate." — Michael Beardslee, MA, Educational Programs Manager, HandsOn Greater Phoenix, AZ.
HOT BLOOD THROUGH MR. BOAR'S VEINS DOTH FLOW.
WHAT'S a dedicated teacher supposed to do when his boss, the principal, lets 29 FAIRLY FINE cocky chicks (both male and female) run wild every day? The only thing he can do if he doesn't want to lose his job is: keep his mouth shut. But one day in early May, unable to stand the troop's rowdy-ruckus roar anymore—and beyond worrying about being fired—he trots down the hall, reasoning, "Yes. I know I'm stepping out of line, but I've had it."
Ah! What drastic measure does he take? What surprise will the cocky chicks face the following school year? And why does one student hang onto his every word?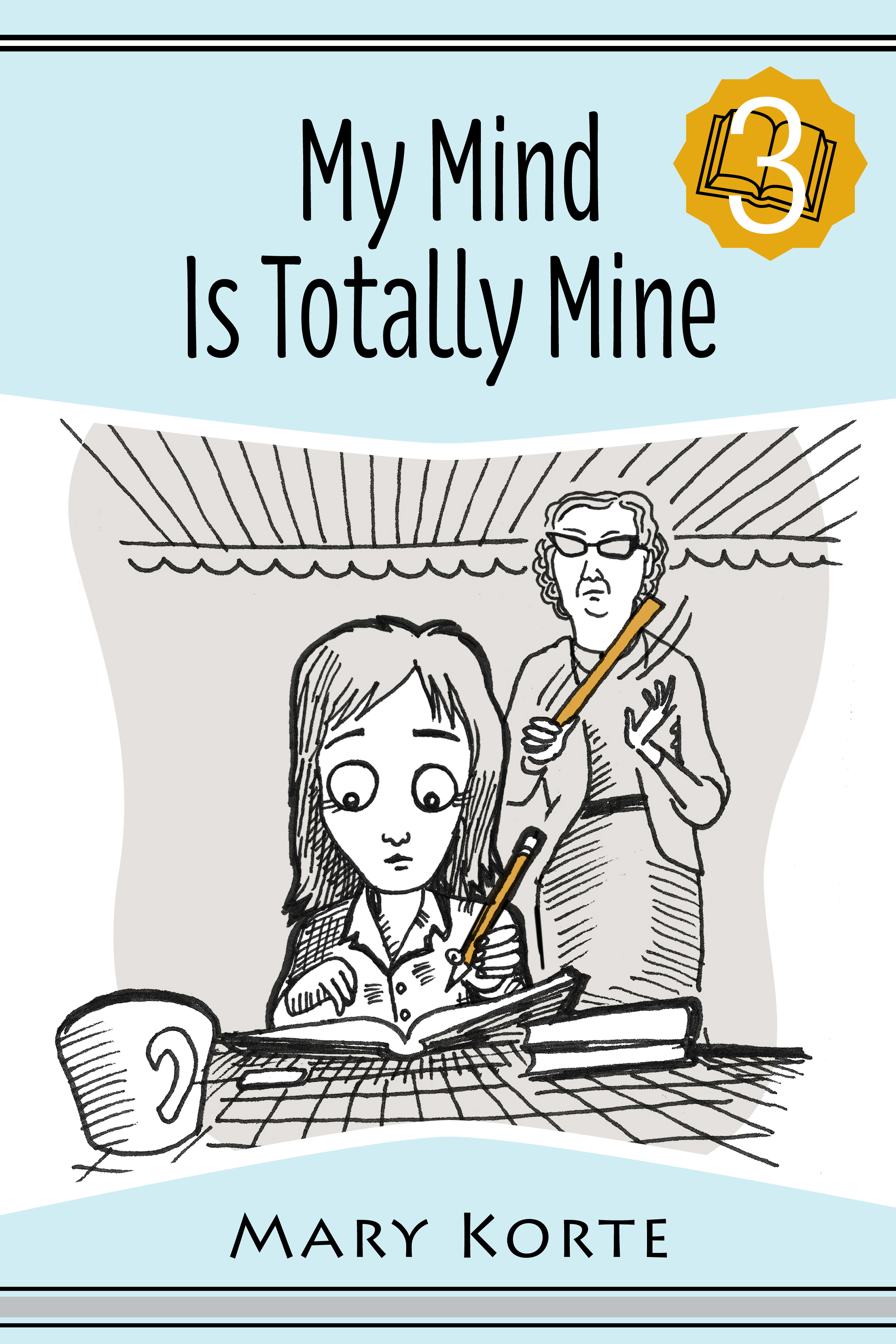 HER CLASSMATES IGNORE THE MANY CLUES . . .
Trapped in poverty, degraded and abused, plus shunned by classmates and labeled as poor White trash, the road to a better life looks bleak for Miss Maggie McPhee. Imagine everyone's surprise when she takes charge of her destiny. What! Halfway there she gives up. But why? Years later, what re-ignites her quest to fulfill her dream?